Jeffery Lookabaugh
Associate
Jeff Lookabaugh, a Super Lawyers Rising Star, represents victims of car crashes, persons harmed by nursing home neglect, and individuals with mental and physical disabilities. His cases include wrongful death actions, cases arising from insurance bad faith, class actions, and products liability.
He believes that as a lawyer, he has a duty to act as a voice for the voiceless.
Among his cases, Jeff obtained a 2 million dollar award for the estate of a woman who died from horrific injuries she sustained when she fell down an unmarked staircase, and a 6 million dollar judgment on behalf of a young man who died due to medical negligence. His appellate work has included defending a 3.6 million dollar jury verdict on behalf of a man crushed by an improperly loaded truck, and the appeal of federal employment discrimination cases.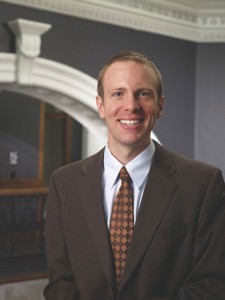 Jeff is a member of the Stark County Bar Association, where he serves on the Judiciary Committee. He is also a member of the Stark County Association for Justice, Ohio Association for Justice, and the Ohio State Bar Association.
A summa cum laud graduate of Malone University, Jeff studied biology while also developing a sense of social justice that led him to the legal profession. He graduated magna cum laud from the University of Akron School of Law in 2008. While at Akron Law he was a member of the Akron Law Review and won several awards for academic achievement, including recognition for his work in employment discrimination and torts.
Jeff lives with his wife and two sons in Canton. He is an active member of his church, where he serves as the chair of the Church Council.
Awards