Stacie Roth
Managing Attorney

Stacie Roth has been a practicing attorney with the law firm of Allen Schulman & Associates, now Schulman, Roth, and Associates since 1999. She joined the law firm in 1997 as a law clerk and immediately began learning all aspects of representing people. Stacie devotes the majority of her practice to representing those who have been victims of motor vehicle crashes, medical malpractice, and property defects. 
She believes that truly seeking justice for an individual requires more than just calling yourself a trial lawyer. A lawyer must be willing to actually step into the courtroom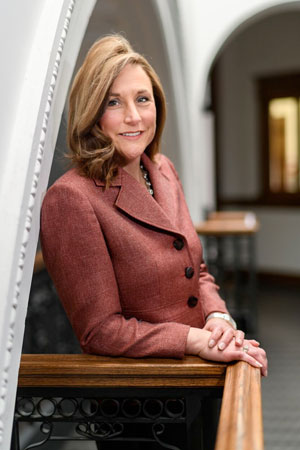 In following these principles, Stacie has successfully litigated many cases on behalf of clients against insurance companies after they have been denied full benefits under their automobile insurance policies. As other examples, she also successfully litigated a medical malpractice case in which the patient was seriously and permanently injured when the physician cut an artery during a laparoscopic procedure; she was able to obtain a successful verdict on behalf of a client who suffered extreme complications after a surgeon left a towel in his abdominal area during a medical procedure; obtain verdicts on behalf of an individual who suffered injury after a severe fall.
Stacie is a member of the Ohio Association for Justice and serves as a trustee for the Stark County Association for Justice. She was named as a Rising Star in the Super Lawyers Magazine and is a graduate of the Gerry Spence Trial Lawyers College in Dubois, Wyoming. The College is sponsored and hosted by Gerry Spence, a world-renowned trial lawyer, and staffed with exceptional attorneys, psychologists and psychodrama specialists. As one of 50 people chosen every year, Stacie underwent a three week journey of self exploration in order to then more fully feel and emphasize with those she represents. Stacie drew from that privileged experience a belief that only when you understand what a person has endured, can their story and told and their voice heard. In representing people, you must know them, care for them and walk in their shoes.
Awards
Personal injury and Medical Malpractice since 1999
Member, Ohio Academy of Trial Lawyers and the Stark County Academy of Trial Lawyers
Chosen to Participate in Trial Lawyers College in Jackson Hole, Wyoming
The National Trial Lawyers Top 40 under 40
Trustee, Ohio Association for Justice
Nominated by Super Lawyers Magazine